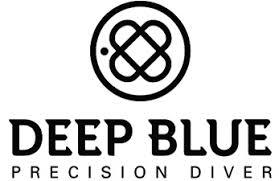 charles Yalden
-
25/01/2019 om 14:32
A pleasure to do business with transaction was smooth and painless, a small problem with courier but communication was great and everything sorted quickly.

Will definately use again

Many thanks
Erik H
-
10/01/2019 om 16:42
Vandaag mijn deep bleu stalen band binnen gekregen, duurde een beetje lang maar hij is meer dan perfect!! Echt top kwaliteit en lekker zwaar massief!! Dankje Deep bleu shop!! Gr Erik
Julio
-
22/12/2018 om 22:58
After a delay of serveral days of custom check the watch arrived in Italy. The watch was well packed in a plastic container box. I really like the watch. Great service on email. I can surely advise this webshop. I got an email on every stage of the process, so I was well informed.

I will definately buy another watch of Deep Blue soon!
massimo
-
31/10/2018 om 18:10
10 giorni per avere il DAYNIGHT MIL T100 TRITIUM FLAT TUBES- BLACK DIAL- che è arrivato con DHL in un sicuro imballaggio e senza spese aggiuntive ( cosa che ultimamente sta succedendo spesso nonostante sim scelgano siti nella comunità europea) l'ho scelto con il cinturino in silicone. Sembra un ottimo orologio, la luminescenza è incredibile, al livello del luminox- ha un peso contenuto e una buona leggibilità. Unico ma trascurabile neo l'orribile scatoletta in plastica blu in cui viene custodito l'orologio. Nulla da eccepire al bravissimo venditore speriamo che con il tempo non vengano fuori imprecisioni o difetti.
Grazie




10 days to have the DAYNIGHT MIL T100 TRITIUM FLAT TUBES- BLACK DIAL- which arrived with DHL in a safe packing and without additional charges (something that is often happening in spite of choosing sites in the European community) I chose it with the strap in silicon. It looks like a great watch, the luminescence is incredible, at the level of the luminox- it has a low weight and good readability. Unique but negligible neo the horrible little blue plastic box in which the watch is kept. Nothing to complain to the very good seller, we hope that over time there will be no inaccuracies or faults.
Thank you
Andrew creed uk
-
18/09/2018 om 00:02
Divemaster 1000 blue on blue, watch arrived today and am really happy with it, marcel kept me upto date with delivery updates all the way, the watch is even more stunning than in the pictures. The only gripe i had is with dhl, they didnt exactly look after the packaging, it arrived in a sorry state, but apart from that am really happy and will be purchasing again from you
ALESSANDRO -FROM ITALY
-
12/09/2018 om 16:01
CIAO, IO NON SONO UN SUB .
L'OROLOGIO E' ARRIVATO DOPO DIVERSI GIORNI CON DHL , IMBALLO PERFETTO .
SCATOLA ORIGINALE PERFETTA E CONTENITORE PLASTICO MOLTO BELLO . CONSIGLIO DEEP BLUE SHOP EUROPA !! L OROLOGIO CHE HO ACQUISTATO E' UN "MIL OPS T100 AUTOMATICO, CON DIAL CERAMICO NERO" E ILLUMINAZIONE PROPRIA AL TRIZIO (che non lascerò mai più ). OROLOGIO DI GRANDE PREGIO E FINITURA , DI GRANDI DIMENSIONI SIA IN DIAMETRO CHE IN SPESSORE , MOLTO PESANTE !! IL QUADRANTE E' MOLTO AMPIO E LUMINOSO, IL BRACCIALE PESANTE IN ACCIAIO E FANTASTICO CON CHIUSURA IN DOPPIA SICUREZZA . VERAMERNTE BELLO OLTRE LE MIE ASPETTATIVE . FANTASTICO COMPRATELO . !!!

THE WATCH HAS ARRIVED AFTER DIFFERENT DAYS WITH DHL, PERFECT PACKAGING.
PERFECT ORIGINAL BOX AND VERY NICE PLASTIC CONTAINER. COUNCIL DEEP BLUE SHOP EUROPE !! THE WATCH I PURCHASED IS A "MIL OPS T100 AUTOMATIC, WITH BLACK CERAMIC DIAL" AND ILLUMINATION OWN TO TRIZIO (which I will never leave again). GREAT FINISH WATCH, BIG DIMENSIONS BOTH IN DIAMETER AND THICKNESS, VERY HEAVY !! THE DIAL IS VERY LARGE AND LUMINOUS, THE HEAVY BRACELET IN STEEL AND FANTASTIC WITH DOUBLE SECURITY CLOSING. BEAUTIFUL VIEW BEYOND MY EXPECTATIONS. FANTASTIC BUY IT. !!!
Bart
-
24/08/2018 om 17:13
Thanks for your advise man! Really happy with the Deep Blue! It won't be the only one!
Raymond
-
17/06/2018 om 16:50
Hallo Marcel,

Dank voor je uitleg! Je hebt niks te veel gezegd. Top horloge! Ben blij dat je me naar Deep Blue geadviseerd hebt. Echt een supergaaf horloge. Of Klokkie zoals jij dat zegt.

Ik adviseer je al aan mijn klanten aan die mijn horloge bewonderen.

groet en tot snel weer,

Ray
Hakan
-
14/05/2018 om 19:32
I would like to say, thank you very much Marcel for the great customer experience. I got my first Deep Blue watch the DAYNIGHT DIVER T-100 delivered. I was more the surprised to see the great build quality of these Deep Blue model. This will be for sure not the last one I will purchase.
BTW, the light of the Tritium tubes is amazing, lighting is similar comparing the pictures on the Webshop side. Forget Superluminova against Tritium tubes !!!
Michael Bredel
-
02/05/2018 om 14:45
Vielen Dank an Marcel Leenman, für die freundliche und zuvorkommende Art. Habe meine deep blue Daynight Rescue T100 erhalten. Die Uhr sieht klasse aus! Der Versand war unkompliziert und ohne jede weitere Zusatzkosten. Über jeden Schritt der Paketsendung wird man informiert, einfach nur perfekt! Deep Blue Uhren kauft man am besten hier im Europewepshop. Absolut vertrauenswürdig und unbedingt weiter zu empfehlen.
Vielen Dank Marcel Leenman, ihr habt alles richtig gemacht!

Viele Grüße aus Deutschland.
Mike
-
17/04/2018 om 11:30
Dear Marcel,

Glad about your advise!! Thanks man!!
Henk
-
09/04/2018 om 19:23
Duidelijke site en snelle levering. Heb het Invicta Pro Diver horloge meteen geregistreerd voor extra garantie!
Luno
-
27/03/2018 om 15:58
Dank voor het mooie horloge! Ik hoop er veel duiken mee te mogen maken!
SatiV
-
11/03/2018 om 15:14
Got more than I bargained for, do not under-estimate the Tritium flat tubes. Guaranteed to be very pleased with it!
DayNight Rescue GMT T100.
Koen
-
05/01/2018 om 19:31
Recently I bought the daynight driver T-100 tritium,

First I want to say the service is excellent! They kept me up to date about the status of my delivery via E-Mail, and the delivery was very fast.

I have to say in the begin I was concerned about the brightness of the tritium T-100 tubes but I can guarantee you they're just as bright as in the picture on the website.

The watch came in a nice and protective box and the cool keychain was a nice touch.
Also the watch itself was wel protected with peel away plastic.

Overall A great watch and a great retailer would recommend!!!!!

Thanks europewebstore!

With kind regards,

Koen Pennings


Samantha
-
05/01/2018 om 12:50
Dear Marcel,

Thank you for your kind advise. We got the watch as promised and my husband is very happy with it.

xxx

Samantha
Claudio
-
03/11/2017 om 23:34
Grazie per la consegna veloce!
Ordino di nuovo!
Grazie molto!
Claudio
-
03/11/2017 om 23:32
Grazie per la consegna veloce!
Ordino di nuovo!
Grazie molto!
Federico Biliotti
-
25/09/2017 om 21:53
Thank you for this very good watch at a very low price. I received it last week. Fast shipment.Best regards, Federico Biliotti
le bars
-
24/07/2017 om 17:54
hello
received my deep blue master 1000 in 4 days after ordered
very good service, very good price and i love this watch very much.i recommand this web site.